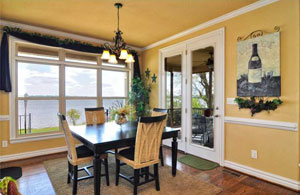 Pinnacle Development Group, LLC was founded in 2005 to serve the Hampton Roads and Tidewater area. Class A general contractors, we provide residential and light commercial construction services. Our goal is to provide every client with a stress free and extraordinary renovation and building experience. We have never received any complaints with the Virginia Department of Professional and Occupational Regulation.
Pinnacle Development Group is a full service general contractor to provide all your home improvement and building needs. Our services include new home construction, kitchen and bathroom remodels, room additions, roof and siding replacement and installation, window and door installation, flooring and the building of decks and patios. We are 203K certified contractors and have proper understanding of FHA 203K loans and guidelines. Customer service is a fundamental part of our business. We happily serve Hampton Roads, Suffolk, Norfolk, Virginia Beach, Chesapeake, Newport News, Williamsburg and Tidewater.
Terrance Jackson, owner of Pinnacle Development Group has dedicated his life to serving. An Air Force Veteran and professional firefighter, his work is marked with integrity and excellence. Adept at communicating and problem solving along with a dedicated work ethic will assure you that your project is being handled professionally. We are dedicated to enhancing you and your family's quality of life, we believe in building relationships and dreams.